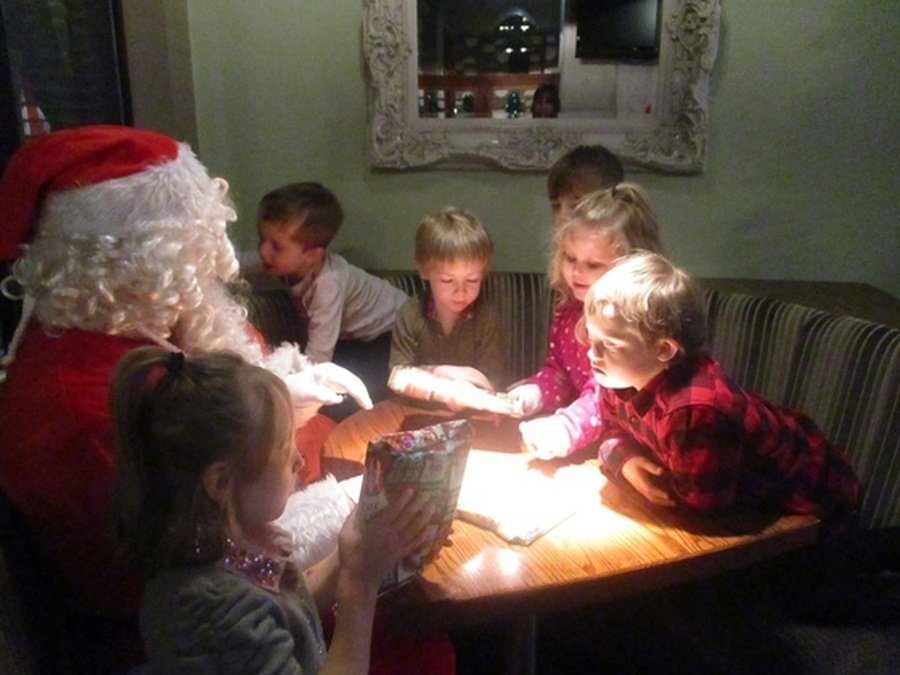 Some of the pupils from Class 1 receiving their presents from Santa at the RAF Boulmer Christmas Party.
Thank you to everyone involved in making this happen - what a treat for all the children.
Check our Facebook Page
'This Week at Barndale' and 'Barndale Superstars' have moved to our Facebook Page @barndalehouse. Please like and follow our page there for all the latest photos and happenings at School.
Barndale Bugle
Click here for the latest issue of our newsletter the "Barndale Bugle".