We have been lucky to have 2 students from Northumbria University
working in our class
Artists in Residence
Tuck Shop
It was our turn to do Tuck Shop this half term.
The Dance of the Daffodils
Dancing with Emma from Dansformation
We are still doing dance workshops with Emma each week.
Barndale Bird Watch
We have been looking at birds that visit our school. We have all been involved in a number of activities to do with birds.
Lots of cuddles for a lovely Lamb
Emma brought a baby lamb into school for us all to look at. She was so cute and soft.
I Wandered Lonely as a Cloud
By William Wordsworth
The Rainforest
We have been learning about the Rainforest
Bread
We have been looking at bread and how it is made.
We have made our own bread and tasted it, its was lovely.
Treasure Island
We have been watching the film of treasure Island and doing work about it.
Dancing with Emma
Emma comes into school on a Wednesday and she does dance and movement with us.
Class 4
Autumn Term
Our topic this term is China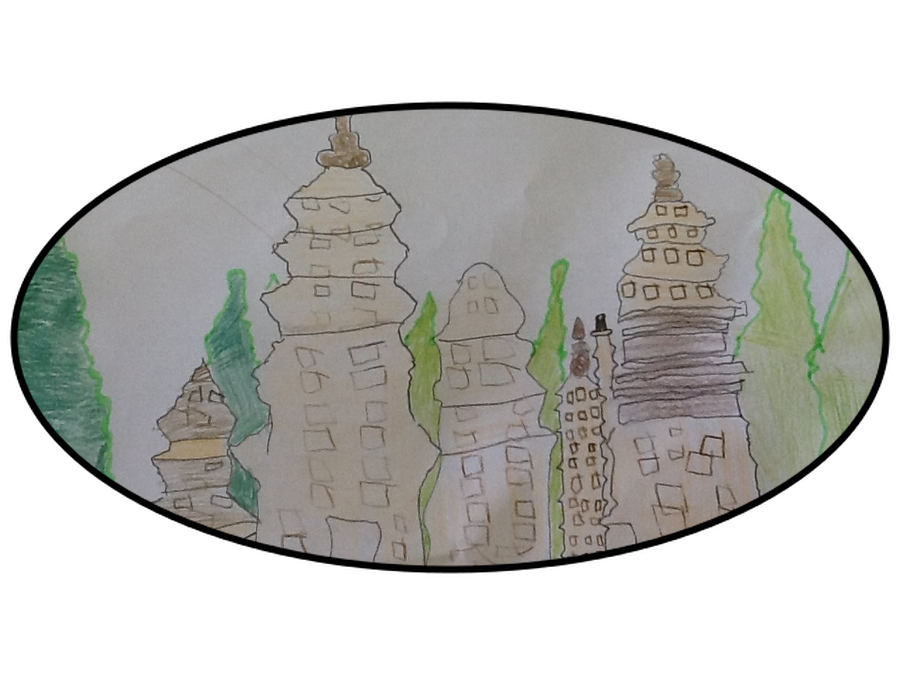 Ryan used Lego Movie on the IPAD to create a new Lego Star Wars movie. He has called it THE BRICK AWAKENS.
Our topic this term is 'Northumberland'. During the first half term we will be learning all about castles in Northumberland. In the second half term we will look at Northumberland coasts.
We are working together to design and build a Motte and Bailey castle.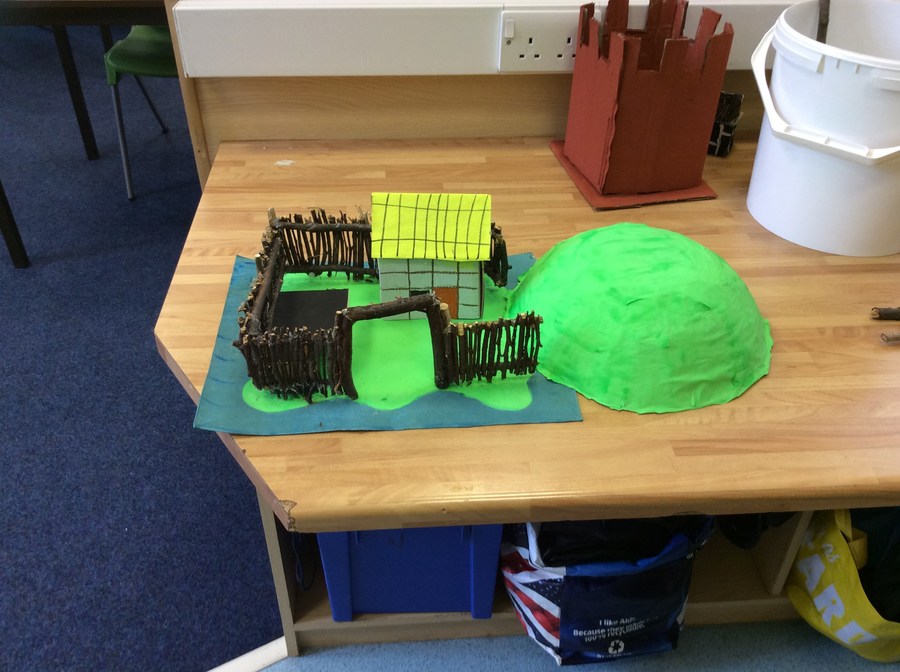 TEAM BUILDING
We had great fun learning how to spin plates. It was very tricky!
SPRING TERM
We are very EGGcited about our
delivery on Monday from Living Eggs!
We are proud to announce the birth of 5 little chicks.
DAY 2- WE HAVE MOVEMENT!
Two of the eggs have started to move. One chick is already trying to crack through!
Lilian wishes she could do night duty to keep an eye on them!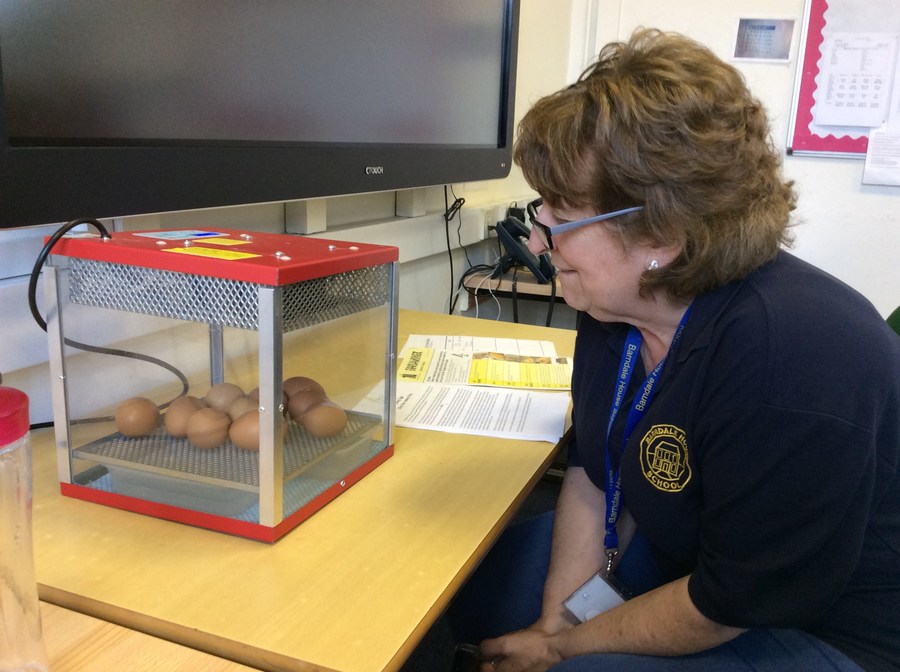 Some of the chicks have moved in to their brooder home for the next 8 days.
We hope you enjoy our video showing some of the things we do during the week. Thanks to Levi for making the title pages using magnetic letters.
Our topic this term is 'Inventions'.
We will be learning all about Inventors and their inventions and we will work together to create new invention products.
We are very proud of our Inventions display.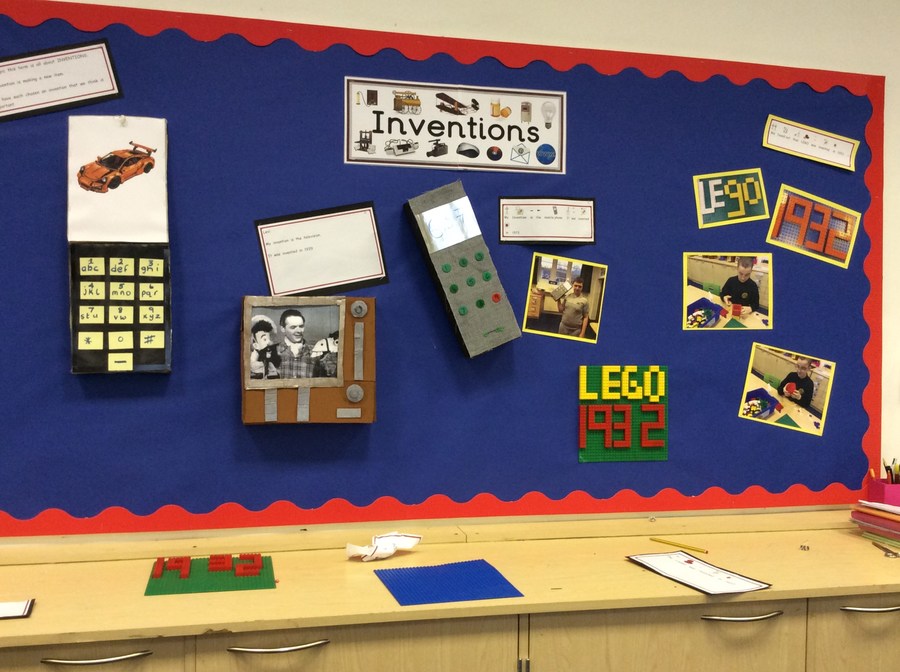 We have great fun doing our physiotherapy and keep fit each morning!
In our P.E. sessions we are learning archery this term. We set out our equipment and remind each other of the rules of archery.
As part of our Forest School work we used tree cuttings to make Christmas decorations. We used a template and hammered nails in the wood to make our shape. We used loom bands to create the colour.
We have been learning about the artist Albert Giacometti. We created sculptures in the style of Giacometti using pipe cleaners and tin foil.