Vocational Studies
Work Related Learning - Enterprise Project
We have established our own furniture up-cycling business called 5 Re-Vive.
We have designed our own company logo and business cards.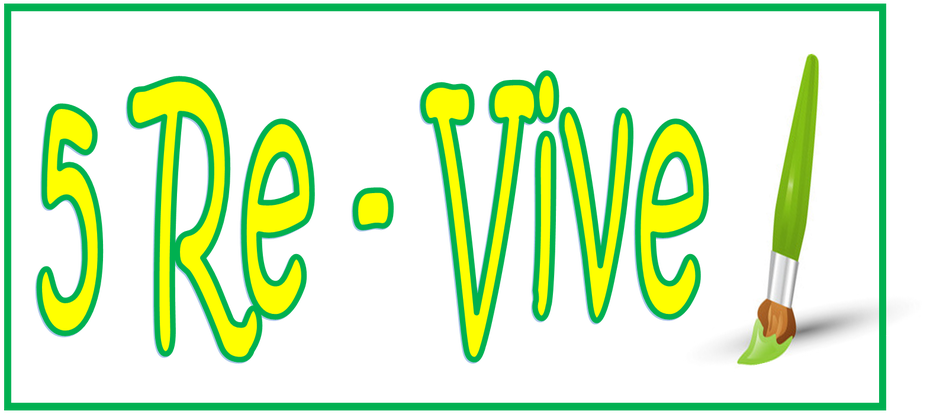 We take old , unwanted wooded chairs and up-cycle them using different techniques.
We are learning lots of new skills and enjoy working together .
Everyone is involved and has a role to play in the development and running of our company.
| | | |
| --- | --- | --- |
| | | |
| | | |
| | | |
Watch this space for more pictures of our finished chairs.
Independent Living Skills
Meal Planning and Preparation
We have been using the Food Technology room at St. Paul's School to help us to develop our food preparation skills. Every week we plan a lunch menu , choose suitable recipes , shop for ingredients , prepare our chosen dishes and then enjoy the finished product.
Independent Living Skills
This term we are learning about the importance of following food safety and hygiene rules as part of the AQA Unit Award -Safety and Hygiene in the Kitchen. We will learn about the importance of washing and drying our hands thoroughly before preparing food , why we need to wear an apron when cooking , how to use appliances safely , how to keep our work area clean and tidy and the correct way to store different food items .
Health and Well-being
We have been sharing our ideas and thoughts about our emotional well-being and using the term 'healthy minds' to describe feeling happy , relaxed and able to cope with what is happening around us and to us in our everyday lives. We will be exploring different strategies to help us to cope with difficult situations and emotions over the coming term - including yoga , massage , music therapy , deep breathing and art therapy.
Vocational Studies - Enterprise Project
Classes 4 and 5 are participating in the Virgin Make £5 Grow enterprise project. Each pupil will receive £5 which they have to try and 'grow' ,either independently or as part of a team alongside some of their classmates. Pupils have to develop their ideas for a business, produce an action plan , take on different roles within their team , produce , market and sell their chosen product or service and keep a close eye on their finances. We are confident that our teams will make a profit which they will be allowed to re-invest or spend as they choose.
Watch this space to see how our ideas develop and how you can be involved in the project too.
Independent Living Skills
This term we will all be participating in a range or practical tasks using a variety of different domestic appliances whilst working towards a number of AQA Unit Awards.
Personal and Social Development
We enjoy visiting the local community and going to the shops and cafes.
Vocational Studies - Work Related Learning
Every week we spend Tuesday afternoons trying out different work related tasks on and off site. This term we will be participating in a range of gardening , cleaning , admin , up-cycling , catering, recycling , site maintenance, painting and decorating related activities . In addition we will continue to present The Barndale Show on Radio Lionheart every Monday afternoon. Please listen if you can and send in your requests.
Key Skills
We work on our individual functional maths , English and computing targets during key- skills lessons.
Local Democracy Week
A small group of pupils visited County Hall to participate in activities as part of the Local Democracy Week event for schools in Northumberland. Our pupils had to plan a campaign to present to the County Council and also had the opportunity to ask a selection of local Councillors some questions about different topics. All of the pupils did a fantastic job representing Barndale and speaking up about their ideas and opinions.